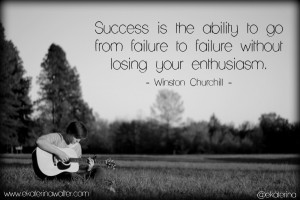 Most successful people, when asked what makes them different, will cite something such as "tenacity," "perseverance," or just "sheer hard work." These qualities are all important, but not every success story is based on perseverance alone. There's also the art of the failure.
Some of the most common household products were created by people who could see past potential disasters. These people had drive and ambition, but they also had the knack of turning failure into success.
Here are four examples of disasters-turned-breakthroughs:
1. Kellogg's Corn Flakes
It's hard to imagine a more ubiquitous product now, but did you know that this cereal was the byproduct of a failed attempt to make bland hospital food? Dr. John Harvey Kellogg and his younger brother, Will Keith Kellogg, wanted to produce cooked wheat for their sanitarium patients, who had been prescribed a strict, vegetarian diet. Left unattended, the wheat went stale, so the brothers tried to salvage it by pressing it through rollers. When toasted, the resulting crispy flakes proved to be popular with the patients.
In 1906, Will Kellogg started marketing his corn flakes to the public. He soon added other grains, including toasted rice–now known as Rice Krispies. Continue Reading »
Tweetables from the Article
Tags: coca-cola, corn flakes, failure, kellogg, microwaves, viagra